Our vision for the next two years is to present the gospel UNHINDERED and move forward as a church in faith and freedom. As we step into an exciting new chapter of our story, we do so with unified vision and purpose.

UNHINDERED is our two-year discipleship and ministry initiative that allows us to Expand our Reach, Deepen our Connections, and Depend on Christ.
Watch our vision video below.
How Can I Join the UNHINDERED Journey?
There has been no more important time in our church than what's before us. Here's how you can jump in and join us on this UNHINDERED journey:
Pray for a new, fresh experience of God's Spirit to sweep across our church.
Pray that God would use this time for people to come to faith in Christ, find healing, be restored, and be renewed in Jesus. That all of us will take our BEST NEXT STEP in Jesus.
Watch our UNHINDERED sermon series.
Click
here
to find the series.
As you get information, ask God how you (and your family) can participate in our two-year vision.
Our primary goal is 100% engagement. At the end of this, we want to celebrate the full participation of everyone in the church family. We are on a journey together—please don't miss being a part of its launch!
Member of The Brook Church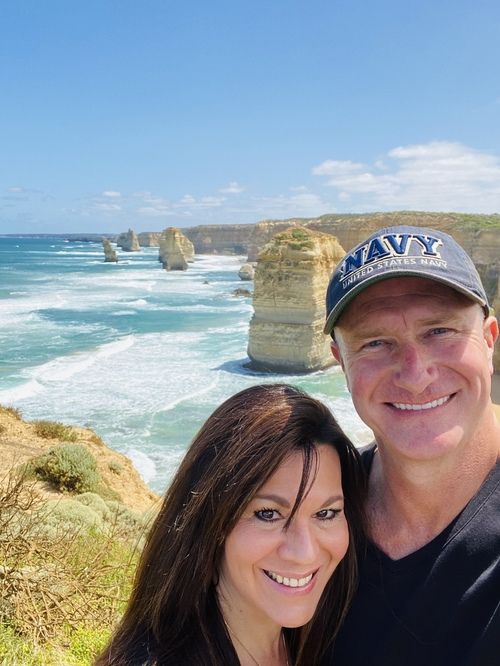 Member of The Brook Church
Member of The Brook Church
As a knee jerk reaction to being out of work right now I want to cut all expenses and believe me we have cut many!
But God is asking for our obedience first, which is our UNHINDERED commitment and personal monthly commitment we make as a family to Charity Water. All my trust in Him FIRST!
Always reminding myself that it is not my dollar to begin with, but HIs, entrusted in me and I am to steward accordingly.
Amen.
I grew up Greek Orthodox and it was more culture than religion or faith. As such, there was no concept of "tithe" in my family. When I first started going to church, I was happy to throw in my $5 or $20 here and there, or to give for specific fundraisers as we had done growing up, but that was all.  About 10 years ago, I visited a church and the pastor emphasized — only give what you can out of a joyful heart. If putting money in the plate makes you feel resentful or negative, then keep it. God does not want it. Give joyfully or not at all. That really gave me pause.

After that, I started small. I felt comfortable with $20 a week. I later moved to auto-pay, and scheduled $40 every paycheck. Not nearly tithing, but it was a start — and I felt good about that. From there, I regularly increased the amount. Sometimes in small increments, like an additional $20.  After a while, I realized I was actually tithing and I could do it joyfully.

Going from nothing to 10% — or any amount of significance, can seem daunting. However, giving something felt really good. Increasing it over time helped me overcome my family past and old habits. I pray others feel the nudge to start somewhere...big or small. Of course, Tony and I have our own Unhindered, best next steps and our prayers are that God would work those in our lives.
I've been a Christian since the age of 19, but never really plugged in until many years later. I became a member of The Brook in April of 2012. At that time I did begin serving and started plugging in more with groups. I never really got into the Word as in depth as we have with the UNHINDERED Group. I joined many Bible studies with the women's groups, and those blessed me in so many ways, but never like UNHINDERED; it really is an in depth study of the Bible for me.

I did not grow up going to church on a regular basis and I've lacked the tools and confidence to share with others. Telling my testimony only gets me so far. It's valuable, but having specific verses that I can share without fumbling or Googling is helpful. I wish I had gone through this years ago. The UNHINDERED group gave me a safe place where I could be open and vulnerable as they helped me on my journey. As I continued to read and study God's Word intentionally, I found myself reading beyond the assignments for the week. I've learned the books of the Bible and I can even sing them to you although I am not a great singer. Another part of the UNHINDERED study is memorizing specific Bible verses. It's an ongoing process, but I've needed it for a really long time. One of my favorite parts of the study are the weekly missions. We didn't get to do some of the missions because of COVID-19 but many of them have helped us to think outside the box and we are doing different things that we would have. It's blessing us and others in so many ways. I am excited to move forward in my best next steps and cannot express how growing in Christ with my sisters has blessed me. I am so grateful for my forever friends. Thank you for this tool kit of growth.